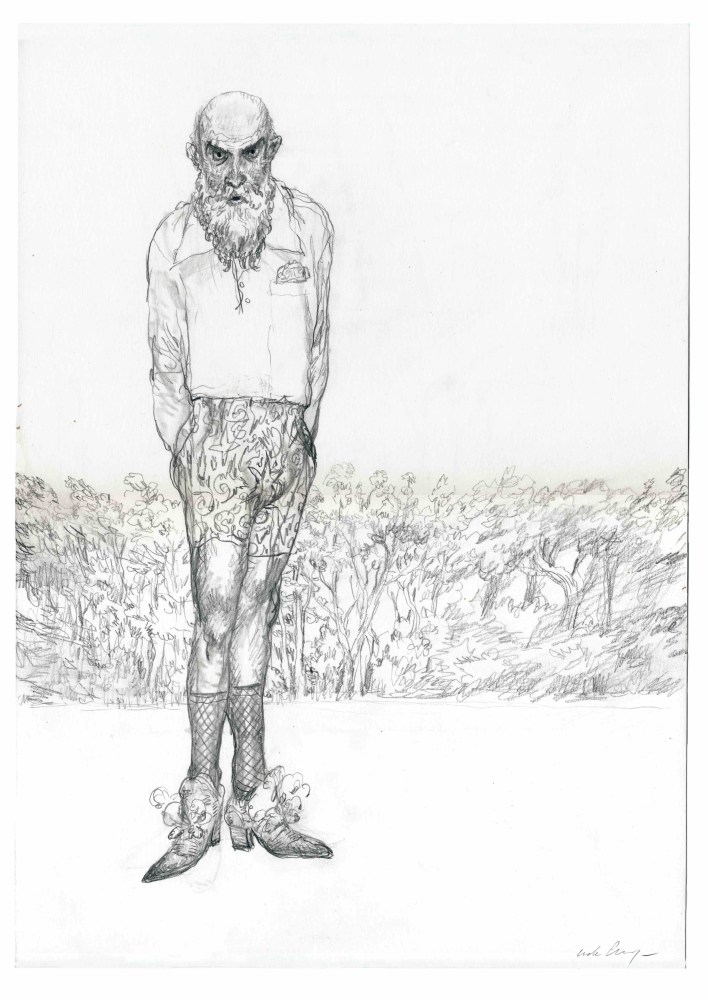 Nicolas de Crécy : Ruthless Portrait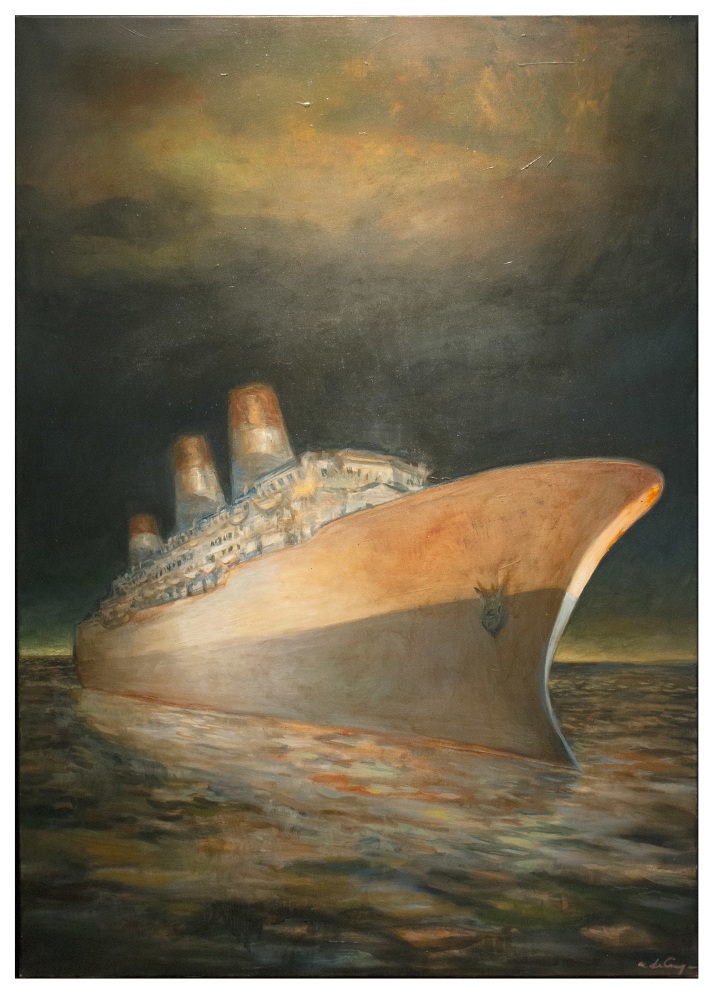 For this exhibition, Nicolas de Crécy worked on the pieces presented using various techniques: ranging from simple charcoal to evoke the strength of black and white, to the black ink of the pen for drawings in precise hatching and watercolor, whose fluid and luminous colors create a unique atmosphere. Lastly, the use of oil on canvas, which, by the discrepancy resulting from their classical style combined with the description of a certain disgrace, impose the original and uncompromising universe of the artist. In addition, three oils, one on paper, the second on wood, the last on canvas, represent a transatlantic liner. We can see the evocation, within the very heart of the exhibition, of the principle that constitutes it: an art designed and worked on in France, which crosses the Atlantic to be presented in the United States. A crossing from Le Havre to New York in a way, which reminds all those who know the books of Nicolas de Crécy of the imaginary city he staged there: the famous New-York-sur-Loire…
Nicolas de Crécy was born in 1966 in Lyon. After a first experience in animation at Walt Disney Studios, he published in 1991 Foligatto on a story by Alexios Tjoyas (Les Humanoïdes Associés), which is acclaimed by critics. Developing as a writer, his first work as a complete author, The Celestial Bibendum, was published in 1994. He won the Alph-Art for Best Album for the second volume of Léon la Came, a trilogy written with Sylvain Chomet (Casterman), in 1997. This was followed by some forty books exploring different avenues: children's illustration, travel diary, illustration of personal texts.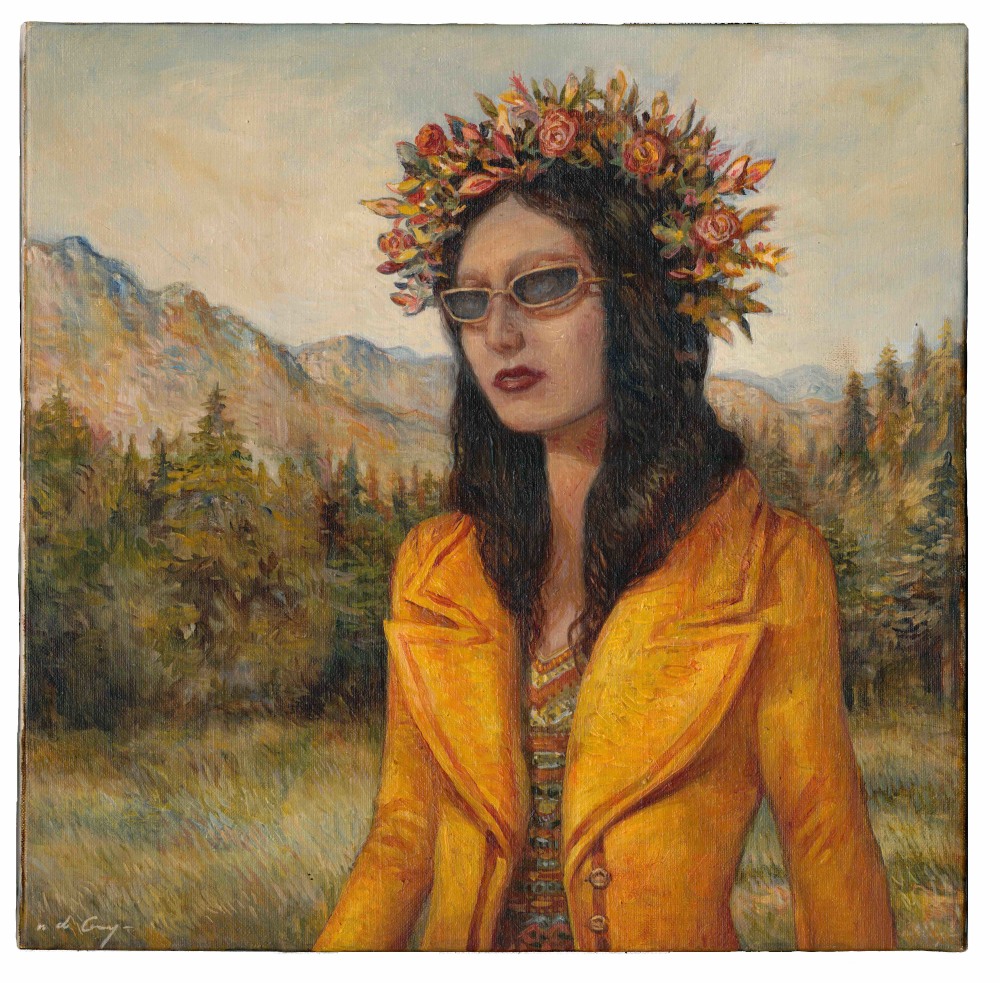 Nicolas de Crécy is the first author to be published in the comic book/graphic novel collection initiated by the Louvre Museum with Période Glaciaire (2005) which won numerous prizes, and whose original strips were the subject of an exhibition at the Louvre Museum in 2009-2010. He is also one of the few authors to be published directly in Japan with La République du catch, published by Shueisha Publishing and also published in the monthly Ultrajump. In 2008, as a resident at the Villa Kujoyama, an artistic residence in Kyoto, he developed projects including Kyôto Notebooks or Aesthetics of Everyday Life in Japan, as well as collaborations with Japanese artists (in 2014, he published an Artbook with Tayio Matsumoto). In 2017, in association with Louis Vuitton, he released the fashion house annual Travel Book showcasing the beauty of Mexico as a baroque land full of colors and poetry. Nicolas de Crécy wrote and illustrated the novel Les amours d'un fantôme en temps de guerre, which received the « Prix Vendredi 2018 ». His novel, Vieux Criminels, was published by Gallimard in 2021.
His work, shared between comics, literature, and visual arts, has been the subject of numerous exhibitions as well as translations in Europe, the United States and Japan. Nicolas de Crécy lives and works in Paris, France.