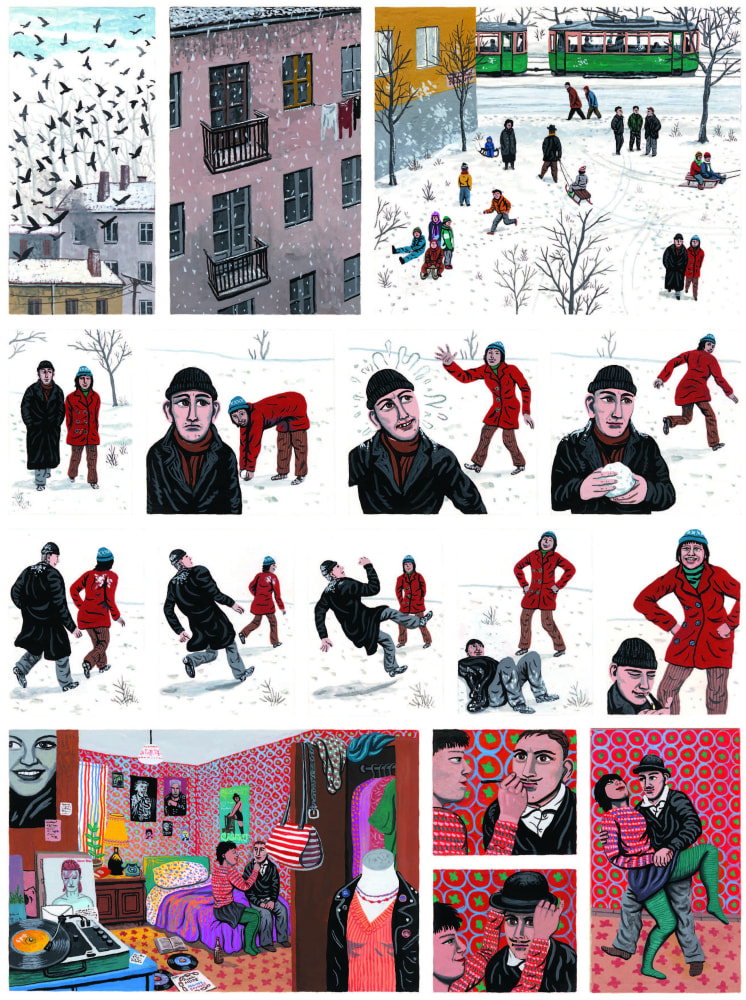 Miroslav Sekulic-Struja: Petar & Liza
Philippe Labaune Gallery is pleased to announce Petar & Liza, a solo exhibition featuring strips and illustrations by Croatian artist Miroslav Sekulic-Struja.
Sekulic is a self-taught painter, illustrator, and novelist, curious by nature and fulfilling an innate desire to chronicle the underrepresented struggles of a generation lost to war.
He has been drawing since he was four years old, with merely a piece of paper and a pencil to keep him company. His influences include Bosch, Lautrec, Rousseau, Cézanne, and Van Gogh, amongst others.
A former student of the Zagreb School of Animated Films and a "Young Talent" prize recipient from the Angoulême International Comics Festival in 2010, Sekulic has amassed several achievements in art and writing in the years that have since passed.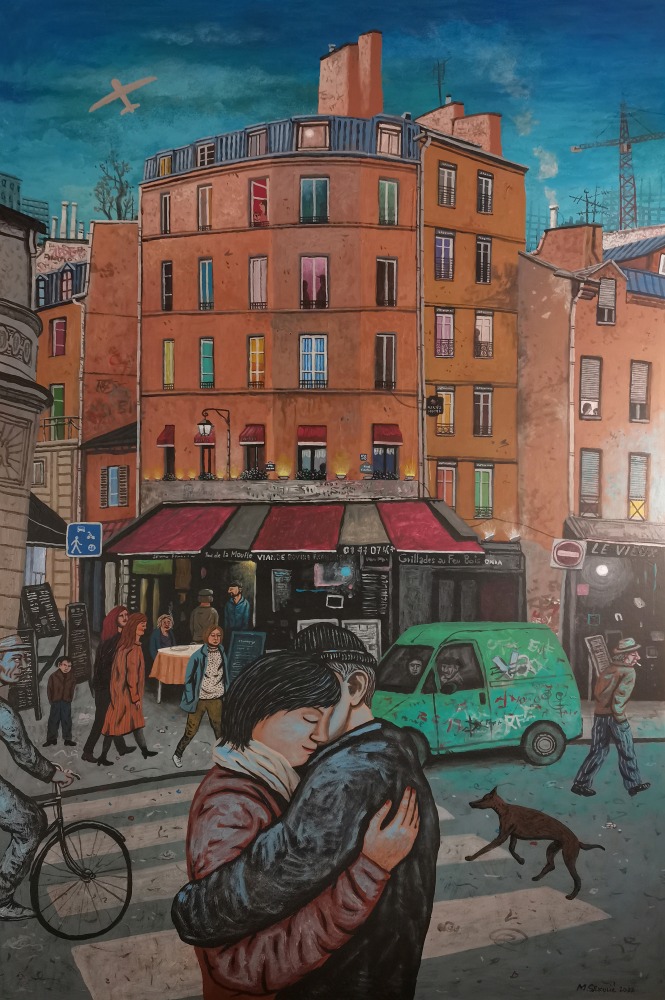 His two-part graphic novel series Pelote dans la fumée was published in 2013 to critical acclaim, many applauding his narrative execution that exceeds the confinements of a singular genre.
Sekulic has also led solo exhibitions at the Musée du Papier in 2017, Quatre Saisons, as well as a solo exhibit at the famed Galerie Martel in Paris in February of this year. His newest graphic novel, Petar & Liza, was published this year to praise for his masterful narrative execution and rich, profound illustrations.
Petar & Liza depicts the love story between a poet and veteran of the Yugoslav Wars, Petar, and a classically trained dancer with an arresting gaze, Liza. Sekulic has carefully crafted a world of meticulous expressionism, reflecting his uniquely vivid artistic vision.
As a writer, he does not water down the difficulties of living; his character Petar is a sweet, romantic dreamer struggling to overcome the demons of his past. Depression shapes his melancholic point of view as he lives a wanderer's life, removing himself from the obligations of family and education after returning from the war.
A serendipitous encounter brings an inimitable love into his life, but Petar's pervasive and destructive depression forces Liza, who once brought color into his gray world, to choose whether to resign him to his fate. Sekulic's artwork is resplendent and heartfelt, painting a world in turmoil highlighted by spots of sunshine that give substance to even the most minuscule details of interiors, streets, and landscapes.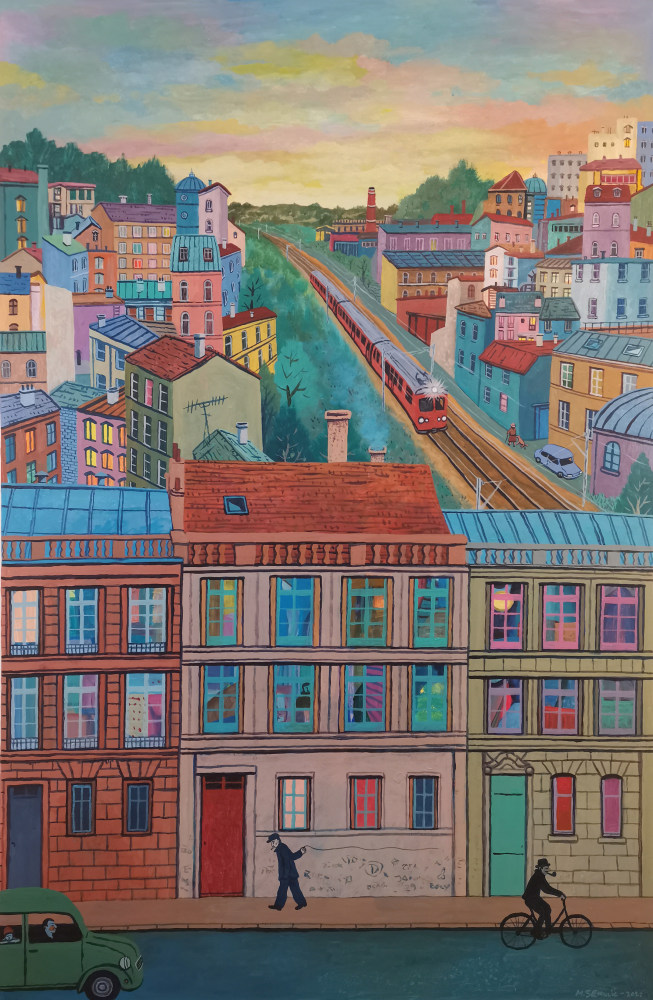 When starting a long story, a graphic novel, for example, Sekulic starts by painting. The experimentation of techniques helps make ideas appear as he narrows down the focus of his narrative. Following the experimental phase, he develops several storyboard drafts that undergo severe pruning.
Sekulic describes his characters as belonging "more to the world of comics, to the spaces between waking and dreaming, like some good spirits that gradually disappear like the whole world around them." Sekulic's initial work for Petar & Liza began with the use of acrylics in the large format before transitioning to gouache, a slower technique that challenged his temperament.
As the story takes shape, his talents come to light as an author and illustrator adept at crafting scenarios, poems, tales, and novels. Sekulic dismantles the boundaries between genres, doing it with the quiet audacity of someone who breaks the rules because he doesn't know they exist.
Founded in 2021, Philippe Labaune Gallery is devoted to championing and presenting original 20th and 21st century comic art and illustrations by emerging and established artist from around the world.
For sales inquiries, contact Philippe Labaune at: phil@philippelabaune.com
For press inquiries, email: info@philippelabaune.com