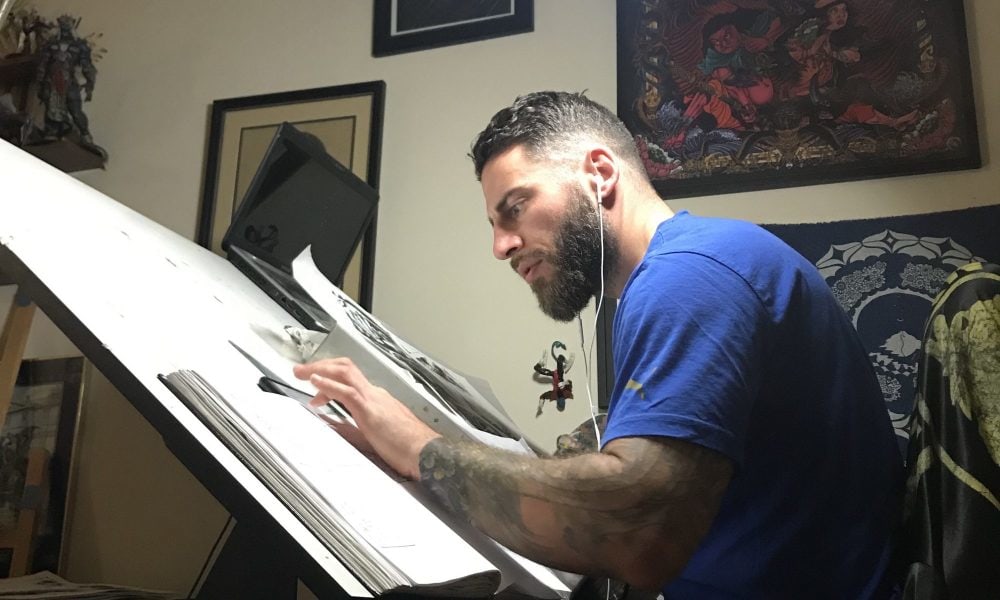 Jonathan Marks Barravecchia
Italian
Jonathan Marks Barravecchia is an Italian-born, self-taught artist currently based in New York. He has been drawing and painting ever since he was a young child: monsters, dinosaurs, comic book heroes. For his senior project at the end of High School, Barravecchia went through the humbling experience of producing his own comic book. This was a crucial learning experience that set him on a path to hone his craft and sharpen his skills, focusing on freelance and gallery work after graduating from university.
As a freelance artist and illustrator, Barravecchia works mainly as a comic book artist. His artwork is meant to combine a genuine love and respect for the history of the genre, with his own unique vision about what illustration and art in graphic storytelling should be. Barravecchia works primarily with oil and watercolor, with sentiments of impressionism pictured alongside more traditional graphics techniques.
The artist has exhibited work in the United States as well as the United Kingdom and Australia. He's worked with companies such as DC Comics, Marvel Comics, Upper Playground, and with writers like Steven King and David Morrell.